Power Up with a 10KW Solar System
Perfect for big family homes and small businesses.
Is a 10kW Solar System the Right Choice For You?
If you're considering purchasing a 10kW solar system, you most likely have a large roof and an even larger power bill! Practically speaking, a 10kW solar system is the maximum size for a home solar system. Here is a photo of a 10kW system to give you an idea of how it may appear on your home – zero wasted space on this set-up.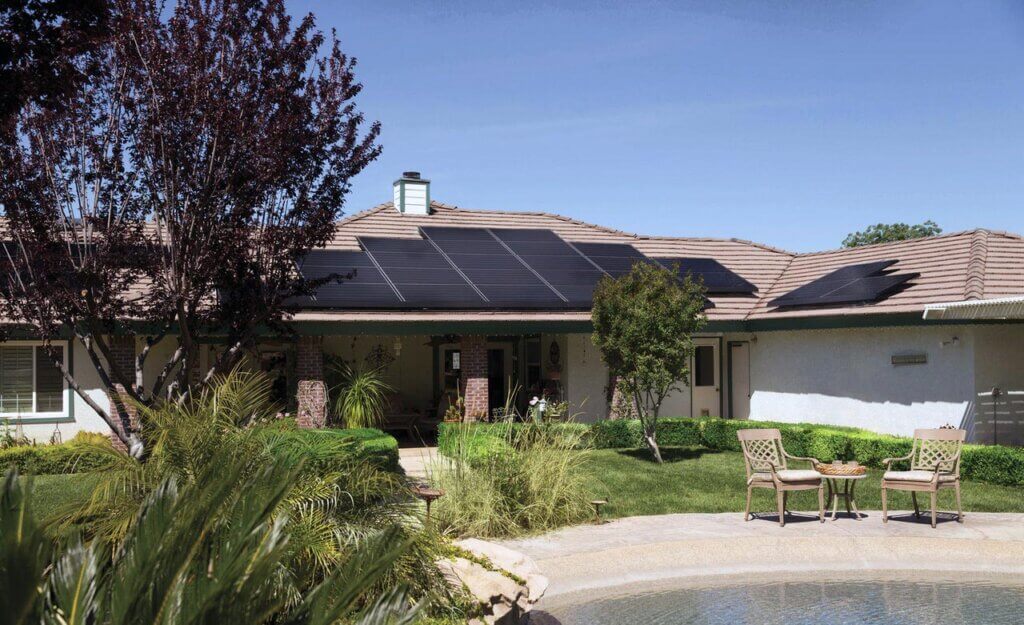 How many solar panels will you require?
To build a 10kW solar system, you'll need 27 solar panels, assuming they're 370W each – that's 9.99kW. Each panel will be approximately 1.8m x 1m, requiring a minimum of 48.6m2 of roof area. The above image may help you see how much room that is.
10kw Solar System – A Popular Choice for Families
Go Green Home Solar can provide a wide range of solar solutions for homes and businesses Australia-wide, however, our 10kW solar system has remained one of our most popular models for family homes. It's on the large side of residential options, being the bigger brother of the 3kw, 5kw and 6.6 kw solar systems – which means you'll have the power pumping comfortably in your home.
A Popular Choice for Small Business
With Go Green Home we offer a variety of larger solar panel systems for larger commercial projects ranging up to over 100kW, yet we find our 10kW solar panel and inverter package is a great all-rounder for businesses that have modest electricity needs. Expect to power a range of small commercial operations with an ultra efficient and reliable 10kW solar panel and inverter package. 
If you wish to learn more about solar power solutions for your home or business, simply call Go Green Home today for an obligation free quote
Get a Fast Quote on 10KW Solar System from our Solar Experts
Your Solar Questions Answered